Overdelivering IS Our Promise.
More than you expect.
Just as you strive to ensure a customer journey that surpasses expectations, so too do we aim to make insurance business process outsourcing with Covenir an exceptional experience that goes above and beyond, every time. The way we see it, unless we've over-delivered, we haven't delivered at all. So if you're looking for perfection, chances are, you'll find it here. We're as focused as you are on getting every last detail right — maybe even more so. After all, our business is to make your business better.
David Squibb
President & General Manager


Mike Nordeen
Innovation & Technology Services
A Perfect Partnership Fit
The symbol in our logo suggests a pie chart, illustrating the many segments that make up your business, with the purple slice representing Covenir — and how we seamlessly plug into your business model to deliver your brand experience and support your goals.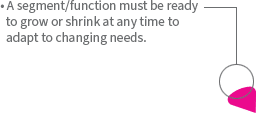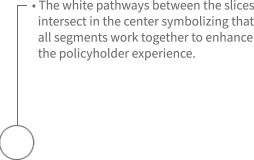 Covenir
Founded in 2015
400,000+ customer calls handled annually
$520M premium payments processed annually
13M+ insurance documents mailed annually
600,000 underwriting transactions processed annually

Covenir's Parent: Volaris Group
15 vertical markets – 3,500 employees –
30 countries 65 businesses + 46 brands
Volaris' Parent: Constellation Software
100+ vertical markets – 125,000+ customers –
13,000+ employees – $2.1B in revenues (2016) –
$16B+ market capitalization (Dec 2017)
At Covenir, you get the best of both worlds. You have a dedicated team who knows your first name. And, we're owned by a strong and reputable parent, Volaris. Volaris keeps us on the cutting edge and gives us stability for the long haul.
They allow us to operate autonomously while infusing our company with best practices to keep pace with a rapidly changing industry.
Volaris Group is owned by Constellation Software, an international provider of market-leading software and services.
Small company service. Big company stability.
Insurance potential made possible.